Why do patients from abroad say that Dr. Rakic ​​is the best dental practice in Novi Sad
Very often tourists associate their enjoyment with visiting dentists in our country. The reason for this is the much lower dental prices of services in Serbia, and especially in Novi Sad. We also support the fact that the quality of services and used dental materials can be matched by the world's largest dental centers. Our Dr. Rakic ​​office provides services to hundreds of patients from countries in the region, Europe, Australia, New Zealand, and the United States.
You can contact us through the social networks Facebook and Instagram, as well as by mail or by phone. If you provide us with your x-ray, we will offer you solutions in the shortest possible time. During your stay in our city, we can offer you quality accommodation as well as transfer from and to the airport.
As we have noticed the increasing interest of our patients from abroad for the need for short-term accommodation in Novi Sad, we have provided apartments and apartments that can be rented quickly during the interventions, located near our office. Almost all of the apartments we offer are located within a maximum of ten minutes walk from the office, or possibly a few minutes taxi ride from our dental institution. This offer helps our patients save hundreds of euros a week.
Dental Tourism
Smile is even more radiant with Novi Sad
Novi Sad is widely known as one of the most beautiful architectural cities on the border of Central and Southern Europe. We are proud of the fact that it is a university town, but also a cultural, scientific and health center of Serbia. That the importance of Novi Sad is recognized by umbrella European institutions is confirmed by the fact that it holds the title of Youth Capital of Europe and European Capital of Culture, which raised the entire cultural system of the city, but also of the whole of Serbia to a far higher level.
No matter when you head to Novi Sad, it is certain that you will be greeted with some of the many events here. We confidently claim that it is a year-round festival town, just because there is something going on in it all the time. To be completely honest, it is a city that is growing steadily and full of interesting things. So much has been said, written and experienced about our EXIT festival. He has been named the best European festival several times, and if you just look at how many people visit him annually, as well as who has performed there, it is clear that we are hosting one of the largest European and world music festivals. We also hold a lot to the World Tamburitza Festival "Tamburica fest", which has recently been celebrating the favorite low-key musical instrument worldwide. The Interest Wine Festival also provides a lot, as well as the Children's Festival of Dragons Children's Games, and one of the favorite international festivals in Novi Sad is the Street Musicians Festival.
Cultural Institutions and Astoria Apartments Novi Sad
Available apartments have a large accommodation capacity in which all our patients can feel completely comfortable. Free internet is available everywhere, as well as cable television, and apartments and flats are offered by the Stan Agency on Novi Sad Day. All available apartments and apartments offer you complete comfort and irreplaceable sense of leisure, just like you have in your home, at an extremely affordable price.
You need time in Novi Sad to visit all its sights, cultural and historical sites, as well as beautiful natural beauties. Here is Matica Srpska, the oldest cultural, literary and scientific institution of the Serbian people. To her credit, there is also the Gallery of the Spurs Mat, which, along with the Museum of Vojvodina and the Museum of the City of Novi Sad, is the backbone of cultural and historical objects in Novi Sad.
It is not necessary to plan a visit to Novi Sad without visiting the Petrovaradin Fortress, an architectural masterpiece, one of our favorite picnic areas, a place of residence and a place where cultural institutions, museums, the Academy of Arts and many catering facilities are located. Above all, it is the oldest fully preserved fort in all of Europe!
Food, wine, and fruits of the plain
Our part of Serbia is also known for a large number of different traditional dishes. In the cuisine of Vojvodina, we can see many different influences of the people who have lived on this fertile plain for hundreds of years. Our dishes are specific because each of the peoples has given their cuisine their "spice".
We also warmly recommend wines from our vicinity, which in recent years have been increasingly ranked on the wine list of Europe. Just a 10-minute drive from Novi Sad, there is a pearl among the settlements of Fruška Gora - Sremski Karlovci. Here you have the opportunity to taste local wines, made from autochthonous grape varieties from Fruska Gora, which is also one of our national parks. The "Grožđebal" is held in Karlovci every September, one of the most important events for all wine lovers and winemakers.
Novi Sad cannot be explored from the first, so we always advise our guests that it is best when this city becomes a habit for you. See why Novi Sad and our dental practice Dr. Rakic ​​are leaders in the field of dental tourism services in Serbia, as well as in the entire region of Southeast Europe.
Apartments Novi Sad
Your dentist in Novi Sad recommends a comfortable stay at Astoria Apartments
We are aware that Novi Sad has established itself as a regional center in the provision of health care services to many citizens of Serbia, as well as to patients and guests from surrounding countries, Europe, and even Australia and North America. This is primarily due to the professional attitude of local doctors to patients, as well as the lower cost of medical treatments. Dental Practice Dr. Rakic ​​is proud to say that throughout its rich history, it has provided its services to hundreds of patients from abroad who return to our dental office over and over again or recommend us to their friends, family or neighbors.
To ensure that all our patients from outside Novi Sad and the surrounding area feel as comfortable and relaxed as possible in our city, we have provided them with the best private accommodation in Novi Sad, as well as a number of other amenities, such as transfers to and from Belgrade Airport. Thus, all our patients, during the dental treatment at the Dental Clinic Dr. Rakic, have the opportunity to stay and stay comfortably in the apartments Astoria apartments Stan on Agency Day, which offers accommodation in the center of Novi Sad.
All apartments and lodging in their offer are located just a few minutes walk from our office, and at the same time, all patients will be located in the heart of Novi Sad, in the center of all city the events of the city which is the European Capital of Culture and the Youth Capital of Europe. Apartment for a day accommodation offered by Astoria apartments agency is superbly designed and modernly equipped. All apartments have wi-fi, a fully equipped kitchen, comfortable furniture, beautifully appointed bathrooms, and toilets. Of course, every accommodation offered by Astoria Apartments Novi Sad has parking, a cot for children, and almost all apartments are five friendly.
APARTMENT
KAROLA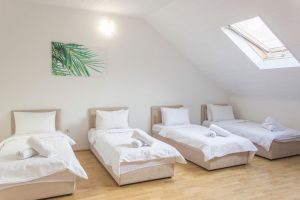 Zmaj Jovina 16, Novi Sad
Area: 73m²
Number of persons: od 1 do 6
Reserve
APARTMENT
VUK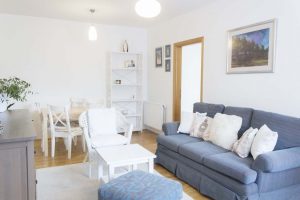 Vuka Karadzica 14, Novi Sad
Area: 65m²
Number of persons: od 1 do 6
Reserve
APARTMENT
ENCO
Ilije Ognjanovića 10, Novi Sad
Area: 36m²
Number of persons: od 1 do 4
Reserve
APARTMENT
FLAVIO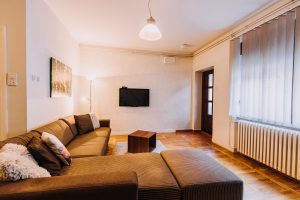 Zmaj Jovina 16, Novi Sad
Area: 70m²
Number of persons: od 1 do 8
Reserve